Wow, we had a great response to our contest to give away 3 of our SpaceScaping® Kitchen Organizing System products! Click here for the original contest post describing the product and how it helps you save time while moving.
I did a random number drawing yesterday for the winners. This screenshot below shows the random numbers that were selected (click to enlarge). I numbered the comments in the order they were received, and that's how we picked the winners! They are "Ms. Smiley," Suzanne Harris, and "Margaret." I have contacted each of the winners via e-mail to let them know.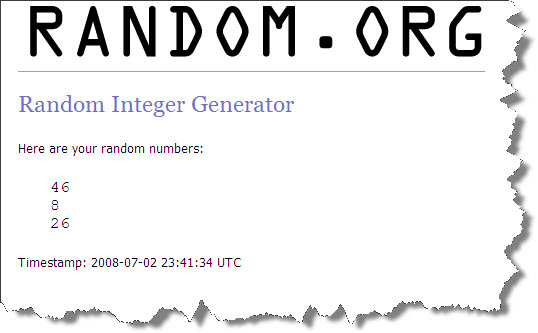 Thank you everyone, and have a wonderful weekend!