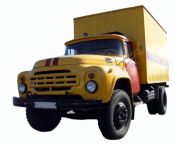 It's that time of year again! People are loading up the truck and moving to new places and new spaces. I want to thank my friend Monica Ricci for showcasing our SpaceScaping® Kitchen Organizing System in her blog today! This is a product I developed after working on many move-in jobs with clients with boxes and boxes of kitchen stuff to unpack. The labels help you save time by planning your kitchen before unpacking everything and changing your mind… and then they help you find things faster temporarily until you get used to the new space. Monica advocates using them permanently on the INSIDE of the cabinets, so that others who might be cleaning or sharing your kitchen space can refer to the labels when putting things away. Great strategy!
In celebration of our appearance on Monica's blog, I will be giving away 3 sets of the SpaceScaping® Kitchen Organizing System labels to our readers! To enter, just comment here, and I will pick the winners by random number drawing on July 2nd. (one entry per person, please!)
I look forward to announcing the winners next week!