Get Your House in Shape®- Learn How to Organize Your Room or House

Want to learn how to organize your room? Or organize your whole house? Thousands of people in 18 countries around the world have trusted our program since 2006 to help them organize closets, bedrooms, bathrooms, kitchens, garages, home offices, and basements. Whether you want to grab a few free organizing tips or work with us virtually on your home organization projects, we've got you covered!
Was it hard to get dressed this morning because your closet looks like a before picture? Are you buying extra groceries because you don't know what's in your pantry? So many people have a basic idea of what to do to get organized, but they are stuck… needing expert advice and organizing ideas to bust through the obstacles and finish their decluttering projects.
We provide budget options for getting that expert decluttering help fast!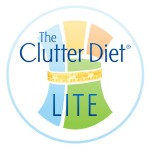 Clutter Diet® Lite allows you access to most of our videos, tutorials, and articles. Get instant access now for FREE, no credit card required! Are we right for you? Lite memberships are an easy way to check out what we're all about…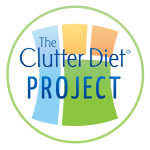 Our Project memberships give you full access to our unlimited virtual consulting services and most of our other features for one week, with no recurring payments. Click here to get 1 week of personal expert advice.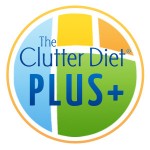 OUR VERY BEST DEAL: Clutter Diet® Plus+ Annual memberships provide you full access to our entire library of printables, tutorials, videos, articles, AND unlimited access to our virtual consulting services from our expert team of Professional Organizers, for about the price of a pizza! Plus+ members also get a monthly members-only Q&A with Lorie for extra consultation time. Click here to get full access!
Phone and Skype Consultations by the Hour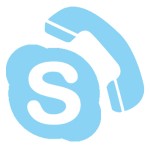 : Want more organizing ideas, real-time personal interaction and faster results? Our expert team of Professional Organizers– some of the best and most experienced in North America– are available for decluttering your life!
Want to learn more? Read How It Works, or see our pricing comparison chart.
Learn about our non-profit partner, Goodwill Industries International.
Where do you donate your stuff after you organize your closets? Lorie continues to serve as Goodwill's spokesperson since 2010, proudly helping you make the connection between your stuff and the services it provides your community.