It's Back -to-School— Time to Get Your House in Shape®
Thousands of people in 18 countries around the world have trusted our program since 2006 to help them organize closets, bedrooms, bathrooms, kitchens, garages, home offices, and basements. Whether you want to grab a few free strategies or work with us virtually on your projects, we've got you covered!
Our SALE on Plus+ Annual memberships is highly anticipated every year! Read about the sale here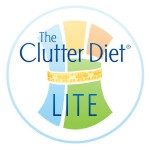 Clutter Diet® Lite allows you access to most of our videos, tutorials, and articles. Get instant access now for FREE, no credit card required! Are we right for you? Lite memberships are an easy way to check out what we're all about…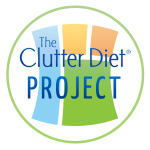 Our Project memberships give you full access to our unlimited virtual consulting services and most of our other features for one week, with no recurring payments. Click here to get 1 week of personal expert advice. (But no phone time included… the better deal is below…)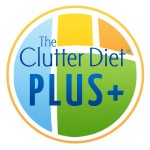 Clutter Diet® Plus+: And if you want a much better deal, you can get EVERYTHING we have to offer– unlimited online consulting, unlocked access to all features in our member area, and a monthly Q&A call with Lorie too– for as little as 54 40 cents per day! You can stay with us for a few months, or get our very best deal with our annual price. Monthly: $27/month, Annually: $197 $147/year (25% off the normal price). Our annual price is about what it would cost for 2-3 hours with an organizer in person, and you get unlimited advice for a WHOLE YEAR!
Click here to grab our best deal today!
Want to learn more? Read How It Works, or see our pricing comparison chart.
Learn about our non-profit partner, Goodwill Industries International.
Where do you donate your stuff after you organize your closets? Lorie continues to serve as Goodwill's spokesperson since 2010, proudly helping you make the connection between your stuff and the services it provides your community.