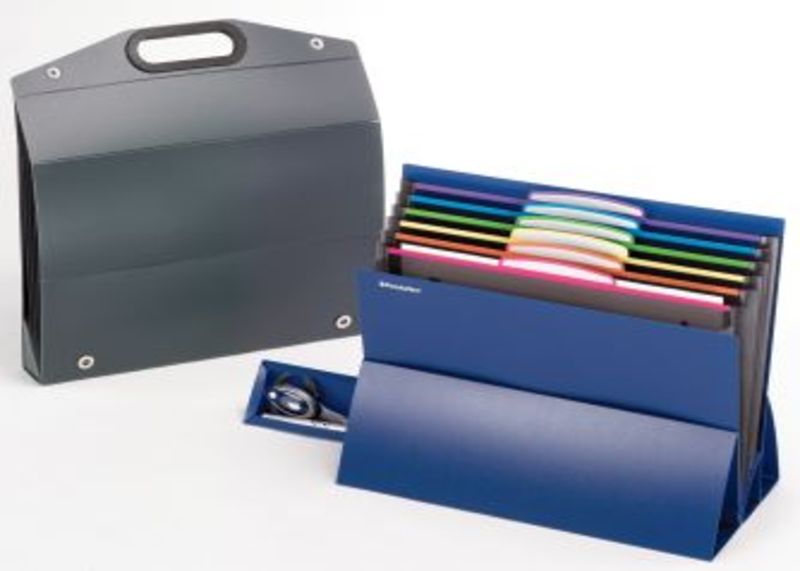 The PR folks at Pendaflex just sent me a sample of the very cool "On The Go® Desktop File." (Photo from Pendaflex- click photo for larger view) It lets you organize your papers in six color-coded compartments, and it sits nicely on your desk with its unique "stadium-style" view of the tabs. When you're ready to go, it quickly converts to a portable case with handles. There is even a little prism-shaped compartment underneath to store pencils or other office supplies. What a great design! It would be perfect for encasing papers for a large project, or your top client files, etc. I think real estate agents would love this. It's about $16.00.
I just researched and found this little number when I was writing an article this week for Northwest Airlines WorldTraveler magazine, which will be published in September. I will let you know and see if I can get a link on here when it comes out.
Have a great weekend!