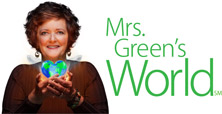 Special guests Lorie Marrero, author of The Clutter Diet  and Judith Simmons, Goodwill Industries of Southern Arizona, Marketing Specialist
It's hard to believe that Spring is in the air when it seems like New Year's Eve was two days ago, but it is!  For most of us, Spring signals a time to do a deep cleaning of our homes and to get rid of "stuff."  I think now more than ever, many of us not only want to get rid of stuff, we don't want to replace it.
Click the link below to listen now.