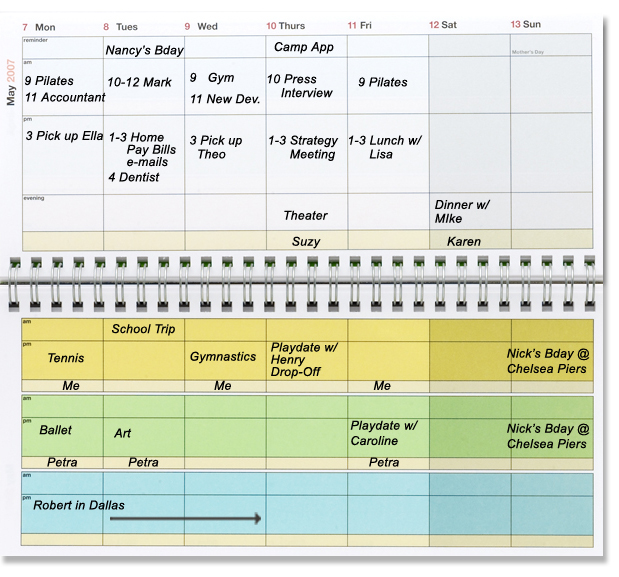 One of our alert Clutter Diet members found this great calendar called the "Whomi," as in "Who me? Organized?" It allows busy moms to organize the schedules of multiple family members in one place.
I love this idea! It's color-coded and you can just see everyone's whereabouts at a glance. It even has a special line between each section to note the sitter or carpool arrangements. You can click the picture here for a larger view.
Coordinating multiple schedules is one of the biggest challenges for some of our busy clients. The Whomi can solve this problem– and it comes in a wall calendar version too!! Love it.