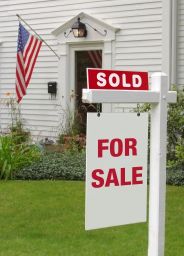 Summer is "moving season," and there is a lot of organizing involved in preparing for and finishing up a move. This morning I spoke to a group of real estate agents at the Keller Williams Southwest Office here in Austin. When I got home, I coincidentally found this very interesting article in my inbox, so in honor of my new real estate friends (hello!) here is a great article called "What Realtors Do to Their Own Homes Before Selling." There is a pretty decent list there of some good advice for preparing a home for sale… but pay particular attention to these:
"All clutter is removed from the front yard."
"All clutter is removed (from inside the home)."
"All clothes are placed in the drawers or neatly in closets."
"The closets are reorganized so they appear larger."
I think there might be a theme there! I have moved our family 11 times myself in about a ten year period, and I have been working on an eBook for a while about moving. Paid Clutter Diet members get a free preview chapter of my eBook entitled "Preparing Your Home for Sale." Located in our member Knowledge Base, it's a 13-page checklist of items just like are mentioned in this article, but going even deeper, using my experience as a Professional Organizer and other tips from stagers and real estate professionals I have known. I hope it will be useful to those people who are getting ready to sell!