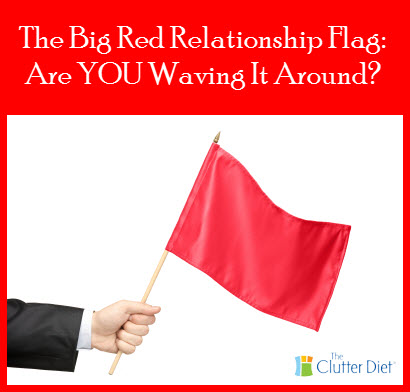 What is the most precious commodity you have? It's not money. If you lose money, you can get more. You can stockpile it and move it around.
My argument is that your most precious commodity is TIME. If you lose time, you can never get it back. Never. You can't save up extra time for a rainy day.
I have noticed in my life and relationships that one of the biggest "red flags" signaling trouble is someone who doesn't respect your time. Nearly every time I have had a significant problem with another person, this issue has been present in a big way.
I'm not talking about the occasional forgetful lapse, or the times that someone is five or even fifteen minutes late (as we all are from time to time).
I am talking about PATTERNS. Consistent records of stealing your time in one form or another. People who are predictably unreliable.
Here are some signs that someone doesn't respect your time, and ultimately doesn't respect YOU. If you experience more than a few of these consistently from someone, WATCH OUT!
If you give them an inch, they will take a mile. One favor turns into three. Whatever you do give, it's never enough.
They want something for nothing… particularly if you are a person who is paid by the hour or similarly for your time.
They are rudely late (waaay more than 15 minutes) or stand you up more than once.
They don't take responsibility for themselves when they are late– excuses are always about someone or something else's fault.
They question your own schedule or your decisions about how you're spending your time (and this person is not your boss).
They contact you at inappropriate times, such as after business hours (or while you're working), on weekends, on vacation, or at wee hours of the morning, and they expect an immediate reply.
They break a lot of promises that are small when taken individually, but collectively they become a pattern of unreliability.
The drama in their lives (and there may be a lot of it) ends up affecting you, and they are oblivious to the time their issues are taking from your schedule.
When you schedule with the person, you find yourself thinking it's probably not going to work out, or you develop contingency plans automatically.
They don't notify you when plans change, or they notify you too late for you to make other arrangements.
They don't accept the word "no" when you give it. (For more about this, read The Gift of Fear by Gavin deBecker, which I believe is one of the most important books anyone can read regarding their personal safety!)
Granted, we've all done some of these things to others at times, but when these behaviors form a pattern, that is the problem.
Recently someone sought me out and asked me to lunch and then didn't show up. I tried getting in touch and finally heard back (well after the lunch time had passed) that the person had a work conflict. I'm willing to give people the benefit of the doubt, so we rescheduled, and I already thought, "I'm not holding my breath."
Sure enough, the second lunch time came and went. Again, a work conflict, but didn't bother to tell me until later. Well, we are done…I won't be rescheduling, and I wish the person well, but I am not signing up for more of that behavior. I could have made many other plans, but I had reserved that time for that person, and now that time was gone. The opportunity cost was huge.
I always say that being organized is about being decisive– making good decisions about your time is just as important as making good decisions about your stuff. Managing relationships that steal your time is an important skill to develop! I have found that the earlier I recognize these signs, the better I can manage these boundaries, whether it's by resetting my expectations, no longer doing business with someone, distancing myself, or even ending the relationship entirely.
Are you respecting other people's time? What about YOUR OWN? Are you watching the sand pass through the hourglass by procrastinating or being indecisive? Share your thoughts in the comments!

Follow me on Twitter for my Daily #ClutterTweetTip, "Like" us on Facebook, PIN with me on Pinterest, and see our weekly #ClutterVideoTip on YouTube at http://www.youtube.com/clutterdiet