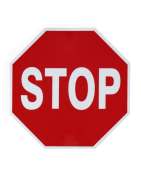 Let's STOP and think this year before creating more clutter, both for ourselves and for people we care about. Here are 3 ways you can prevent clutter this holiday season.
1. Plan ahead. Think through what you are going to buy for other people and consider truthfully whether this is something they really need and will actually use. Don't just get them "something" for the sake of buying it.
I just read this yesterday– did you know that "Black Friday" is NOT the biggest shopping day of the year in terms of sales revenues? That honor is usually given to the last Saturday before Christmas. Think about it– last minute shoppers by the hordes are all going out compelled to buy something to put under the tree– because they didn't plan ahead! (This info is from http://www.snopes.com/holidays/thanksgiving/shopping.asp, by the way, which I do not recommend clicking unless you don't mind pop-ups. They are a really good site for info, but why do they have to do that??)
2. Ask for what you want. When people ask what you want for a present, be prepared! Tell them something practical that you really do want to have, so they will get you something you like and will use. Take 10 minutes to stop and think and write up a wish list for yourself. You might also want to ask for donations to a favorite charity.
3. Consider intangible gifts. If you can't think of some kind of thing to wrap up and give, think of something you can do for that person as a service. You can also give something to their favorite cause. You can buy a gift animal that will help end world hunger at http://www.heifer.org/ , for example! Oprah's recent "Pay It Forward" show was very inspiring– check it out for some inspiration.
Whatever you do, GIVE MINDFULLY this season!