September 09, 2010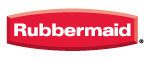 Posted by Erin Gentry
We all know it's a good idea to donate the clothing, electronics, and household items you no longer need — after all, it keeps your unwanted things from cluttering local landfills (not to mention your home), and it gives items a second life with a new owner.
In fact, it's such a good idea that it's sparked an entire movement: the "Donate Movement," or "D Movement," a partnership between Goodwill and Levi Strauss to make donating a more conscious decision.
But how much thought have you given to where you donate?
A growing number of cities nationwide are seeing a sudden appearance of unattended collection bins. While they may appear to be reputable donation sites, items placed in many of these boxes do not benefit a licensed charitable organization or benefit your local community. Additionally, when you donate to these places, you don't get a receipt for your tax deduction and your items could be exposed to the elements or subject to theft (negating all your good work).
As one of many nonprofit organizations fueled by the donation of gently used items from our community, we think you should be as thoughtful with your donations of material items as you are when you donate money.
At Goodwill, the sale of your donations in our retail stores directly fund programs in our community—84 cents of every dollar spent in Goodwill stores across the country goes straight into funding for job training and employment services. And best of all, you know we'll be good stewards of your donations. Our donation sites are staffed seven days a week with attendants who will accept your donations, stow them properly, and give you a receipt for tax purposes.
Whether it's Goodwill or another worthy local cause, please make sure your donations are going back to help local people in need!
Want to get involved with the "D Movement"? Be sure to check out the video below for more about the "D Movement" featuring professional organizer Lorie Marrero!
---
Need help getting organized? Here are 3 ways we can help:
---
URL: http://blog.rubbermaid.com/home/2010/09/make-the-most-of-your-donations.html