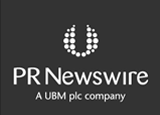 Lorie Marrero, creator of The Clutter Diet., has used her influence as a best-selling author, blogger and organization expert to further Goodwill's mission job placement and training for the past five years. As a result of her commitment to Goodwill, she was recently named the 2015 Elsine Katz Volunteer Leader of the Year by Goodwill Industries International at its recent Delegate Assembly conference held in San Diego, CA.
As the official spokesperson for Goodwill, Marrero uses radio and television appearances, PSAs, blogs, social media and other platforms to demonstrate how donations to Goodwill translate into critical programs and services in communities across the U.S. and Canada. In 2010, Marrero was featured in the most-watched video on Goodwill's YouTube channel. The same PSA garnered a prestigious Telly Award for groundbreaking online video content.
She also orchestrated a four-part series in Woman's Day Magazine about decluttering and donating to Goodwill, reaching millions of readers. Her YouTube channel prominently features Goodwill in every video, now surpassing more than 2 million views.
Goodwill agencies across the country have benefited from Marrero's expertise. She helped launch the Goodwill Loves Moms loyalty rewards program at Goodwill Industries of Michiana (South Bend, IN), which currently has more than 10,000 registered members. During a visit to Goodwill Industries of the Valleys (Roanoke, VA), she pitched a fundraising model that helped raise more than $125,000 within the first year.
""Goodwill is extremely proud of our longstanding partnership with Lorie,"" said Jim Gibbons, president and CEO of Goodwill Industries International. ""As a Goodwill ambassador and supporter, she brings Goodwill's mission to life through her books, blog and social media presence.""
On March 15, 2015, The Clutter Diet ranked #9 on the Wall Street Journal nonfiction eBook bestsellers list.
http://www.prnewswire.com/news-releases/creator-of-clutter-diet-honored-for-being-goodwill-advocate-300111439.html