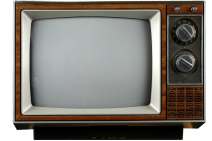 Home organizing shows have really taken off in the last 3-4 years, with several shows on HGTV and TLC like "Mission Organization," "Neat," "Clean Sweep," and others. These shows have been a mixed blessing for the organizing industry– on the one hand, they have increased visibility to what we do, but they also have set very unrealistic expectations and created some misconceptions. Here are a few things we wish the public knew about these shows:
They have enormous crews of people working on organizing those homes. Most of the time if you hire an organizer, you are going to get a one-on-one experience and it will take MUCH longer to see progress.
We are much kinder in person! It seems like the organizers on TV are often more confrontational and they are pushing people to part with things before they are ready.
We do not haul all of your stuff out on the front lawn in front of your neighbors.
We are not decorators. So often the TV makeovers involve painting a room or buying new furniture, and in general, that is not what organizers do.
The best "before" shots come from the worst-case scenarios. They often work with Chronically Disorganized people who would, in reality, require some very special handling and even therapy for the complex issues that are involved. (For more information about Chronic Disorganization, visit www.nsgcd.org.)
Remember, what you see on TV has been carefully crafted to make Good Television… they skip steps and make things seem much faster and easier than they really are. Be kind to yourself about what you can realistically get done on your own!