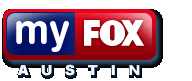 Lorie Marrero, of The Clutter Diet, stopped by Good Day to talk about how to organize papers in 2011.
Lorie's tip: Focus on the ""ART"" of being organized.
A= Action
R= Reference
T=Trash
The number one question Lorie is asked about is managing paper.
Action – Do something with your paper.
Reference – Papers you need to keep, but how do you keep them?
Trash – Throw it away or share it.
Get Organized in 2011: MyFoxAUSTIN.com
Click the link below if the embedded player does not work.
http://www.myfoxaustin.com/dpp/good_day/Get-Organized-in-2011-20110106-ktbcgd
---
Need help getting organized? Here are 3 ways we can help:
---