After going through a rough academic semester, I was really looking forward to getting "my house in order."   My recent challenges at school prompted me to reexamine my organization skills and work ethic. It was important for me to get organized while juggling roles as a graduate student, wife and mommy to a toddler. I couldn't wait to get started with my 14-day trial offer at Clutterdiet.com, which I discovered while surfing for organization ideas on Pinterest.com.  The Clutter Diet tutorials were so helpful and entertaining, that I stayed up all night looking at these videos. I got so many helpful tips (e.g. binder clips as clip-on labels!), and I received guidance about managing paper clutter, an issue that I've grappled with for many years.  I immediately got connected to the Clutter Diet community to share my "before" photos and get tips and support! I really liked the fact that there was constant feedback from professional organizers.  Two organizational challenges involve my closet and office, areas that had gotten progressively out of sorts in the past months. Before Clutter Diet, I had to sift through clothes each morning to find something to wear. It took me forever.  In the evening, I did my homework on the sofa because my desk had accumulated so much clutter that it became unusable.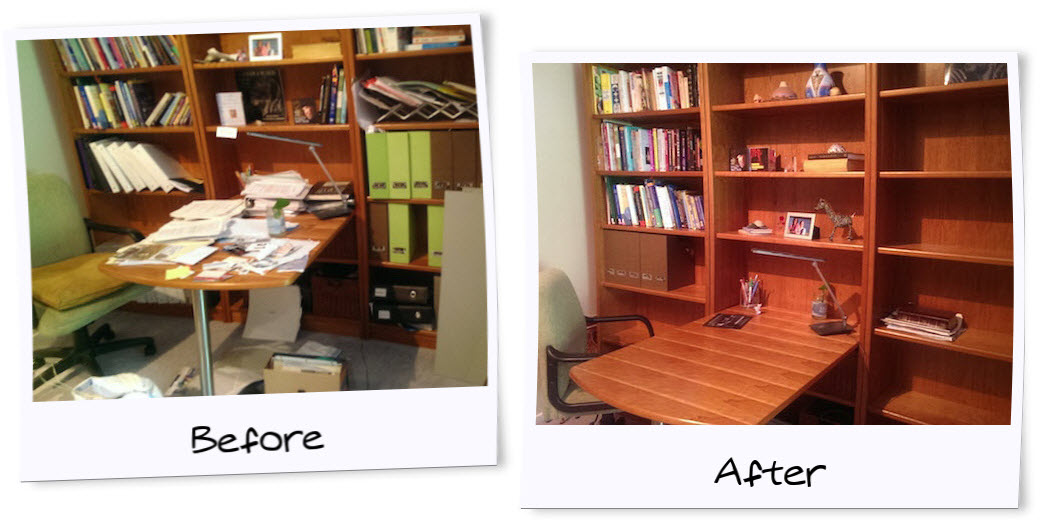 Fast-forward two weeks later: I have organized my personal office.  I logged the names of articles in an Excel sheet in case I needed to find various references again. One night while working in my newly organized office, I pause from studying and look around, smiling at what I have been able to accomplish. For years I'd wanted to overhaul my office space.   I knew I needed to throw away printed references that were no longer relevant to my research topic. This is a watershed moment for me as I have been able to create a streamlined personal office area where I can be productive.  I also succeeded in organizing my master bedroom closet and spouse's office space. I finally did it!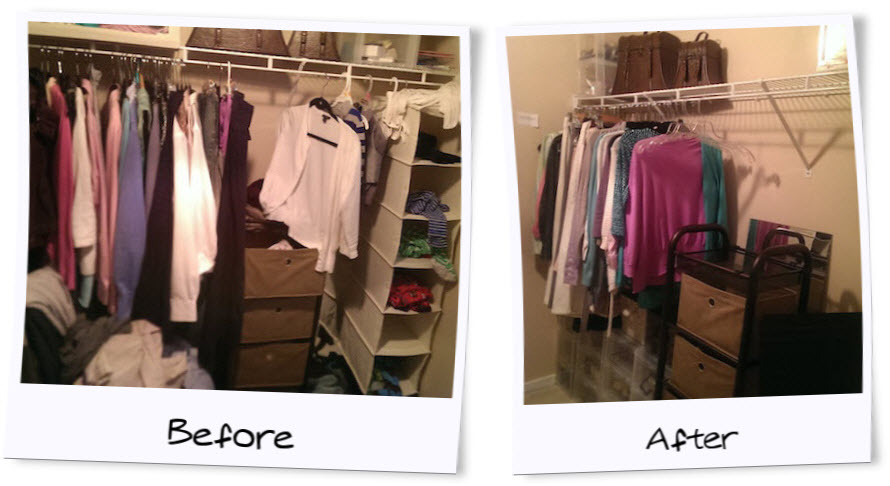 Thank you Clutter Diet! I look forward to addressing the rest of my condo space as I continue my membership.
Warm regards,
Clutter Diet  member,
Lori