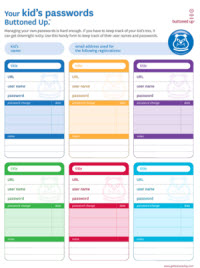 It's about that time of the summer… the novelty of being out of school has worn off, the kids might have returned from summer camp, and they are… (GASP)… BORED! If they are on the computer and logging in to their favorite (safe) websites to pass the time, they might be starting to grapple with the same problem that many adults have: keeping track of all of those passwords. And you are probably helping them with this when you may not even have it figured out yourself!
My colleagues over at GetButtonedUp have shared with me this great printable kids' password tracker form. It's colorful and fun and I love the little bulldog face on there reminding us about security! 🙂
You can download the password tracker form here at no cost (PDF).
GetButtonedUp has some great organizing products and content– we carry a couple of their products in our online store, the best-selling one being the Life.doc binder.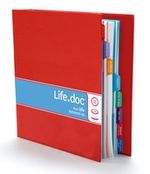 It's a great "family binder" as we recommend setting up in our membership program, but this one is already done for you. You just have to fill in your own information and, presto! It even comes with the forms on CD-ROM so you can type in the information instead of writing everything by hand.
If you want some tips on storing your own passwords, you can read more about that here in my previous post, "Organizing Your Passwords–Be Safe!"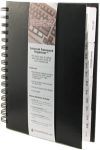 You can also use this product in our online store if you want to have a paper method instead of electronic– the Internet Password Organizer®. It's a nondescript black notebook that sits unnoticed on a shelf, silently storing your important information from prying eyes. This is a great gift– many of our customers buy multiple copies to share with family members. You can also use a simple A-Z index card file with a card for each account, if you like.
How's your summer going? If YOU are bored, now you can organize your kids' passwords and your own too! Share your favorite password tips in the comments!

Follow me on Twitter for my Daily #ClutterTweetTip: www.twitter.com/clutterdiet