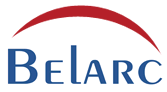 As I finish my journey of reconstructing my laptop with a new hard drive, I wanted to share with my readers another proactive tool that helped me tremendously. As one of my friends who knows a lot about data recovery says, a big chunk of time in recovery is just "thinking time," about what you need to install and in what order, etc.
I periodically take a "snapshot" of my computers with Belarc Advisor. It is a free download you can install that produces a very helpful printed report whenever you like. It lists all of the hardware, how much memory I have, all of the important technical specs, and all of the software that is installed. It even lists the license numbers for most of the software.
I have been reinstalling a lot of software, and having a Belarc report really helped me remember what I had. I also like Belarc for times when you need to upgrade memory or buy other hardware– you can take the report to the computer store and avoid looking ignorant when they ask you how many megabytes of RAM you have.
I recommend running a Belarc report every quarter or so, or after you have installed a significant number of new programs. It has been so great! I hope this helps somebody. Remember, it's not IF your hard drive is going to fail, it's WHEN…! Be prepared! (See my previous "hard drive crash" post for 5 important considerations.)