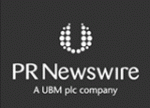 ROCKVILLE, Md., Dec. 9, 2015 /PRNewswire-USNewswire/ — With the holiday season just around the corner, Goodwill encourages everyone to reduce clutter and support the mission of Goodwill by donating items that they are no longer using. To underscore this effort, Goodwill takes a look at the toys that caused a stir over the past 20 years with, "Where Are They Now?":
http://www.goodwill.org/blog/donate/how-to-turn-toys-from-the-past-into-jobs-of-the-future
From plush toys like Beanie Babies and Tickle Me Elmo to gaming console favorites Xbox 360 and PlayStation 3, each season brings a holiday must-have that whips consumers into a frenzy. Some gift purchases stand the test of time while others are forgotten before choruses of Auld Lang Syne fill the air.
"During the holiday season, we encourage everyone to take a look at the unneeded items around their homes and to consider a donation to Goodwill," said Lorie Marrero, best-selling author of The Clutter Diet and contributing editor to Woman's Day Magazine. "Each donation not only clears clutter, but also creates job opportunities and funds employment services for people in communities across the country."
Preparing donations can become a family affair this holiday season. Get your children involved in donating the toys that are no longer played with and teach them about the impact a donation can have with the Goodwill Donation Impact Calculator. You can also learn about recycling versus donating with the fun and challenging Donation Match Game.
Remember, Goodwill is a great place to shop for your holiday gift-giving and entertaining needs. "From used fashion accessories to dinnerware and serving pieces, Goodwill is a great, economical choice for your holiday shopping," said Marrero.
For more information about how donations and store purchases support efforts in the local communities, visit www.goodwill.org
ABOUT GOODWILL INDUSTRIES INTERNATIONAL
Goodwill Industries International is a network of 165 community-based member organizations in the United States and Canada with a presence in 13 other countries. Goodwill is one of America's 20 most inspiring companies (Forbes, 2014). Goodwill organizations are innovative and sustainable social enterprises that help fund skills development, job training programs, employment placement services and other community-based programs by selling donated clothing and household items in more than 3,000 stores and online at shopgoodwill.com®. Goodwill also keeps textiles and other goods out of landfills. Local Goodwill organizations also build revenue and create jobs by contracting with businesses and the government to provide a wide range of commercial services, including packaging and assembly, food services preparation, and document imaging and shredding. In 2014, more than 426,000 people in the United States and Canada used Goodwill's intensive one-on-one career services to prepare for employment. In addition, more than 24 million people used computers and mobile devices to access Goodwill education, training, mentoring and online learning services to strengthen their skills. To learn more, visit goodwill.org
http://www.prnewswire.com/news-releases/goodwill-looks-at-past-holiday-must-haves-and-asks-where-are-they-now-300190143.html