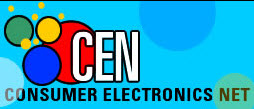 Womans Day Editor in Chief Susan Spencer today announced that Lorie Marrero has joined the magazine as contributing editor. Marreros thoughtful organizing advice and her collaborative Project Declutter assignments with Womans Day readers will be featured in the At Home section of the magazine.
Debuted in 2013, Project Declutter is a series that pairs Womans Day readers real-life clutter challenges with Marreros creative solutions, firm guidance and expert advice. Dubbed the Project Declutter Pro, Marrero helps readers tackle clutter around the house from the kitchen to bedrooms and bathrooms and all the closets, offices, mud rooms and nooks in between.
I love helping families find the best ways that work for them to simplify their homes and lives, said Marrero. Womans Day readers open up their lives to us, sharing pictures and personal details about their goals, and why they face these clutter challenges. Their willingness to open their homes helps everyone, including millions of monthly Womans Day readers.
Click the link below to read more about Lorie's new title.
http://www.consumerelectronicsnet.com/article/Clutter-Diet-Creator-Lorie-Marrero-Named-Contributing-Editor-to-Womans-Day-Magazine-3072946
---
Need help getting organized? Here are 3 ways we can help:
---