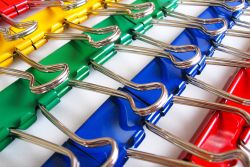 Being a Professional Organizer, people constantly ask me if my house is "perfect." Well, it certainly is not, but it's generally free from clutter the majority of the time and things tend to function very well. It does not look like a magazine photo!
There is such a thing as being TOO organized, and striving for perfection is not realistic– even "neatness" is not always the best solution. We do live in our homes– they are not museums.
Read the article "Can You Be TOO Organized?" that I just wrote as a regular weekly contributor to Lifehack.org (just named one of the top 50 productivity blogs!).
I am attending the National Association of Professional Organizers (NAPO) conference this week in Minneapolis, so I look forward to telling you about new products and methodologies to help you get organized!