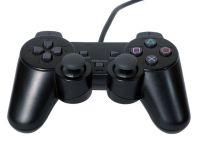 I have two teenage sons, ages 14 and 16. They are wonderful kids, they never get into any serious trouble, and they have nice friends. The problem is the Technology Tether. The kids are upstairs, we are downstairs… They are on the X-Box or the computer at every available opportunity. I carry the torch for "more quality time" and "less screen time" to the point that I am becoming a predictable caricature of myself. This has been going on for years and is sincerely the single biggest problem we have in our home, bar none. It causes arguments, resentment, distance, and other problems, not to mention that it's unhealthy for developing minds.
My colleague Peter Walsh was on Oprah yesterday with his "STRIPPED DOWN" approach to helping a family get unplugged and reconnected. It's so wonderful that people are talking about this problem! I know we are not the only ones– and I know that it could be much worse.
Peter provided organizational help like closets and laundry systems, along with putting all of their technology in a "vault" for a week until they re-discovered what it was like to be a family and have quality communication and time together again. Organizing is definitely a piece of the puzzle, because clutter causes stress in the home too.
Along with managing our own time and activities, we have to help kids learn to manage their own. Over the years we have tried various things with our technology issues… one of the better successes we've had is the Time Scout device. It's a card reader device that controls the power to your electronic equipment– in our case, video game consoles. Each child has a card that they swipe to start the power flowing, and it shows them how much time they have remaining to play. It gives them a warning beep to give them time to save their game, then it shuts it all down. Ahhh! I talked with the Time Scout people, and they are going to give you guys 10% off if you use the coupon code "clutterdiet" in their shopping cart.
Another product we've enjoyed using is Enuff, a software application that limits computer time. Each child has his own login, and you can set up different settings for different kids, evenings vs. days, weekends vs. weekdays, specific programs to use or not, etc.  I think they have thought of everything! And it's tamper-proof if you have tech-savvy kids, too.
Even with tools like these, it's still a constant battle and a "policing" type of feeling. Gaming is an addictive behavior…and they are actually not even into texting (yet?)! We do have family dinners, which is one of the best ways to help everyone feel more connected (that is why planning your menus is so important, so you can make that happen!). What is your experience with this issue? Share in the comments!


Follow me on Twitter for my Daily #ClutterTweetTip: www.twitter.com/clutterdiet