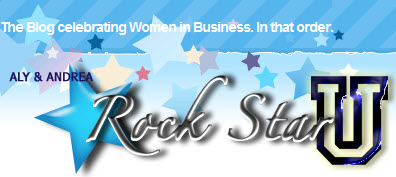 The Skinny on Organizing Your Home & Taking Control of Your Entrepreneurial Life
Its the big O. Before you snicker were talking Organizing today! On our radio show we spoke with the lovely Lorie Marrero author of the bestselling book The Clutter Diet: The Skinny on Organizing Your Home and Taking Control of Your Life. Not only did she share some great organizing tips for you she also shared some valuable entrepreneur tips too!
Lorie is also the creator of ClutterDiet.com an innovative program allowing anyone to get expert help online at an affordable price. She is the spokesperson for Goodwill Industries Internationals Donate Movement and her latest news is that she just launched a new partnership with Rubbermaid to offer her program to their customers. Trust us you want to know Lorie!
Listen in to the playback&.click here.
---
Need help getting organized? Here are 3 ways we can help:
---