We have learned a thing or two about saving time at the post office–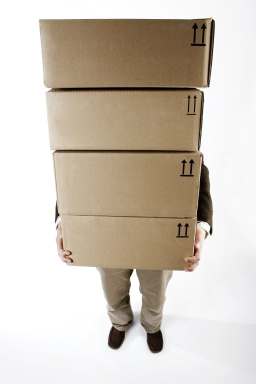 in fact, we've figured out how not to have to ever wait in line there again! With this holiday season fast approaching, we are sharing our best tips with you so you can have more time to enjoy what matters most.
Post Office Avoidance Tip #1: Print Your Own Postage. Did you know you can use a credit card at any time to print a barcoded Priority Mail label on plain paper with your own printer? Go to www.usps.com and click "Print a Shipping Label." It's also trackable at no extra cost! That rule about having to hand carry something to the post office that weighs more than 1 pound (because of terrorism) does not apply when you use this Click & Ship service, since the package is traceable to your personal credit card.
Post Office Avoidance Tip #2: Get Free Boxes. The USPS will give you, for free, as many boxes as you want for Priority or Express Mail. We recommend stocking up on "flat rate" boxes and envelopes. The Priority Mail flat rate envelope can mail everything you fit in it for $4.05, and the flat rate box will let you cram in whatever you can for $8.10 You don't even need to know what the package weighs.
Post Office Avoidance Tip #3: Free Package Pickups from your Porch. No, that's not just a tongue-twister, you heard right– they will pick it up for you for free. At www.usps.com, just click "Schedule a Pickup" and place your Priority or Express Mail package on your porch. You can also leave it other places as you choose to specify.
Post Office Avoidance Tip #4: Buy Stamps Online. You can purchase stamps in rolls or sheets in any possible denomination that is available. They just charge you a small service charge ($1.00 service charge to send you a roll of 100 stamps). Great idea to get the cool holiday ones you want right now.