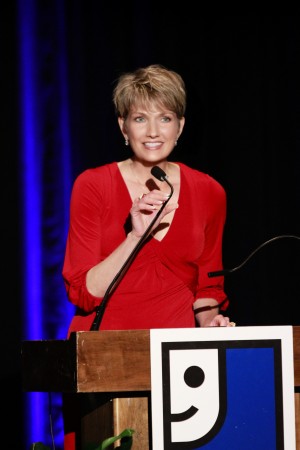 You've organized your closet… now what? Do you have a "Goodwill pile?" We hope so!
When you donate to Goodwill®, the revenue from the sale of your jeans, sweaters, and DVDs goes to help people with training, placement, and other job-related services. Did you know that every 23 seconds of every business day, Goodwill places someone in a good job?
Since 2010, Lorie Marrero has served as a spokesperson for Goodwill Industries International, helping to make the connection between your "stuff" and the benefits and services your donations provide. Donating is good for you, your community, and the planet. Through Goodwill's Dell Reconnect program alone, 53 million pounds of used computers and computer equipment is diverted from landfills each year.
Remember, donating household goods IS philanthropy. Just as you would not write a check to an organization without knowing why, please be conscious of where you are leaving your donations. Some parking lot drop boxes sell donations for profit at flea markets, and some thrift stores and other operations solicit donations but give as little as 5% of the revenue to charity. Make sure you know the mission of the non-profit and what percentage of the revenue from your donations is going to that mission. Nationally, 84% of the revenue from your household donations goes directly to Goodwill's mission of helping people find work.