How to Free Up Time and Prevent Clutter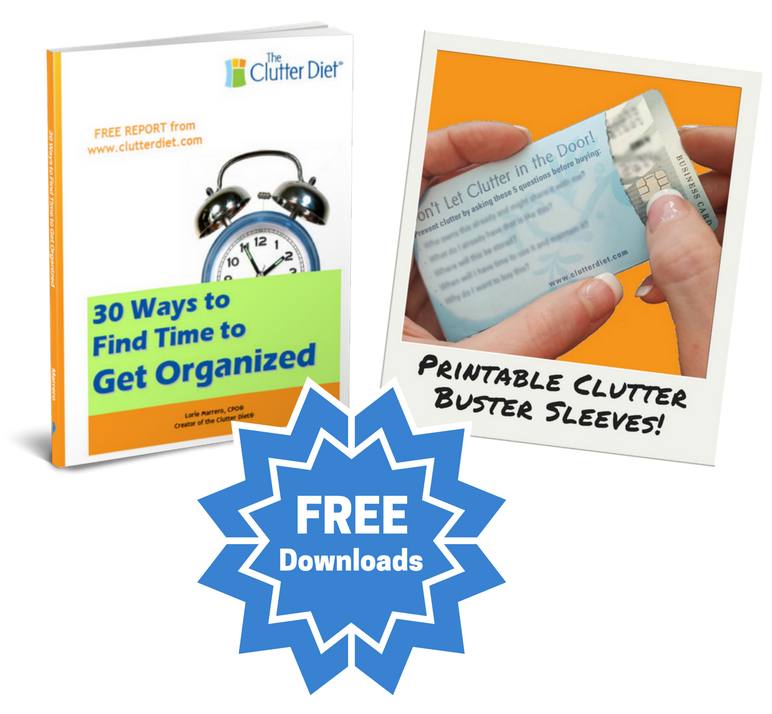 These free downloads that have helped thousands of people discover missing hours of opportunity and stop unconsciously creating clutter!
Organization tips are just a start, however. Organizing your life means taking action to declutter and streamline. If you feel overwhelmed about which actions to take, and you are on a budget, our team of professional organizers is available seven days a week to help you! We provide affordable online organizing consulting and have helped thousands of people in 18 countries since 2006!
We also offer phone and Skype consulting to help you learn how to get rid of clutter. We can advise you about your kitchen, bathroom, bedroom, home office, or other rooms. We can even help you learn how to organize your garage. So many people need to watch their wallets! Our phone and Skype consulting for organizing your life provides a budget alternative to hiring professional organizers in person. You can use your consulting time in smaller increments, do your "homework," and check back in. Stretch your consulting over a whole year if you like, making the value last much longer.  Read more about our phone and Skype consulting here.