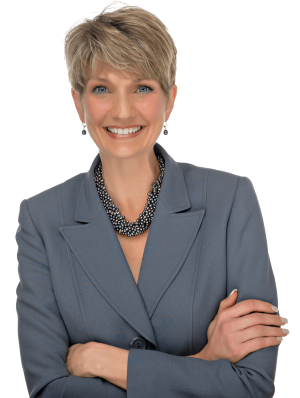 My name is Lorie Marrero, and I've been organizing professionally since 2000. My organizing books and products are sold in stores nationwide, I've served as a spokesperson for several major companies, and I regularly am called upon as an expert for major national media such as CNBC, Good Housekeeping, Better Homes & Gardens, and Woman's Day. But mostly, I am a working mom, maybe a lot like you.
I and my team of organizers have helped hundreds of people get organized in their closets, businesses, garages, and home offices. For years it bothered me that so many people needed our help but could not afford our hourly rates in person. I also knew that a lot of people could do successful projects themselves if they just got a little expert advice to get "unstuck." I became obsessed with figuring out how I could help anybody affordably, from anywhere.
In January 2006 I had a "lightning bolt" moment sitting on an airplane. I had been thinking, "We're always saying that getting organized is a lot like losing weight! How could I help people online the way the weight loss industry does?" I was staring out the airplane window, and suddenly, it hit me… The Clutter Diet!
At the end of 2006, this site launched, and our program has now helped thousands of members get organized from eighteen countries around the world.  Read here about how our program works.

I figured out the secrets that successful weight loss programs use… and applied those secrets to help people get organized affordably. We have a lot of fun with the metaphor of helping you Get Your House in Shape®!
What We Do:
Join us as a Clutter Diet® member, get help now, cancel at any time!