Looking for something? A handout or printable?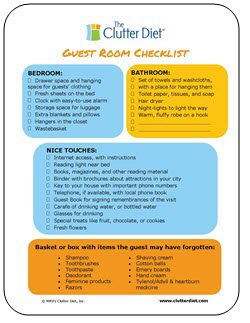 Here's what to do… register for free and go to our "PRINTABLES" page inside the member area. There you will find the Simple Division® Garment Organizers label template, the Itemized Donations "Donate for Dollars" Form, the Rotation Menu Planner, and other handouts you are looking for… and MUCH MORE.
Most popular are our famous "Wallet Reminder Sleeves," which remind you of the five questions you should ask before purchasing anything!
No strings, just register and come on in. As a "Clutter Diet® Lite" free member, you also get our 7-Day Quickstart program, some of our tutorials, all of our articles, and lots of other goodies.